Karen Gammons

Add Karen Gammons as a friend

Karen Gammons will be notified and will have to accept this friendship request, to view updates from Karen Gammons and their ratings you must follow them.

Remove Karen Gammons as a friend



About me
My name is Karen Gammons and I'm the author of Prince Andy and the Misfits: Shadow Man. I live in Northeast Texas with my wonderful husband Troy, my three children: Caleb, Randi, and Haylee, two cats and a dog.
I have always thought that reading a book was like I was traveling through another person's mind. I do hope you enjoy reading the books that I will be writing, but mostly I hope you enjoy taking a trip through my mind. The first stop will be Filligrim.
Backmatter for Prince Andy and the Misfits: ShadowMan
"Andy thought he was just an average sixteen-year-old kid...
But one day his world is completely turned upside down as he learns the unbelievable truth of his identity: he is the prince of a faraway kingdom called Filligrim in the Valley of the Misfits—a magical place where pixies, elves, wizards, and dragons are just as likely to be inhabitants as humans. He was brought to this world following his birth—the only way to keep him from being murdered by his evil malicious grandfather.
Sounding more like a fairytale than reality, Andy at first thinks he must be dreaming. But then his aunt Gladdy reveals even more astonishing news: his mother, the Queen of the Misfits, is in trouble; she's been captured by goblins, and it's up to Andy to rescue her. Still in shock, he makes a decision that will forever alter life as he's known it. He will return to Filligrim and, with the help of six heroic Misfits, will embark on a mission to save the kingdom from the clutches of evil.
In Prince Andy and the Misfits: Shadow Man, Andy encounters one adventure after another as he works to uncover a traitor, rescue the queen from goblins, retrieve a stone of immense power, and solve the mystery surrounding the Shadow Man—the sinister mastermind behind it all. And perhaps most importantly, he must ultimately discover if he has the heart to become a true prince."
www.tatepublishing.com/bookstore/book.php?w=978-1-61663-619-7
Book 2 Prince Andy and the Misfits: Epidemic in the Dark Lands, is nearly complete and will be going to the publishers very soon.
Occupation: Wife/Mom/Author/Writer
Married
About my collections
I am very eclectic in my likes. The movies, books, games, etc... have to grab my interest right away. I do judge books by their covers. I love anything fantasy.
Lists
Recent reviews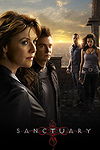 Posted : 11 years, 10 months ago on 19 January 2011 03:39 (A review of
Sanctuary
)
Sanctuary is one of my new shows that my kids and I have been watching on Blinkx. My sister told me about it and I got curious. Watched all three seasons and couldn't get enough. The show has everything a Sci-Fi geek could want. Monster, strangeness, humor and cool gadgets. I highly recommend the show. It takes a bit of getting into for the first couple of episodes, like any new show that you watch. But, after that it gets sooooo goooood!! Love this show!

0 comments,
Reply to this entry
Posted : 11 years, 12 months ago on 7 December 2010 04:50 (A review of
The X Files
)
X-Files has to be my all time favorite show. I love Scully and Mulder. I have seen nearly all of the episodes and both of the movies. I highly recommend this show for anyone who likes unexplained or craziness. Best show ever!!

0 comments,
Reply to this entry

Posted : 11 years, 12 months ago on 6 December 2010 08:16 (A review of
The Legend of Zelda: Twilight Princess
)
This was the best game I ever played. I played this game on the Gamecube. I don't have a WII. Loved the graphics and the challenges. I played this with my kids which made it a lot more fun. I highly recommend this game.

0 comments,
Reply to this entry
Posted : 11 years, 12 months ago on 6 December 2010 07:49 (A review of
The Waltons
)
I grew up watching The Waltons. I have recently been watching all of the series again on Youtube. It's better then I remember. I guess because I'm older now, it has more meaning. I do a lot of crying. I think John Boy is very cute. I love this show. Brings back a lot of memories from a more simpler time.

0 comments,
Reply to this entry

Posted : 11 years, 12 months ago on 6 December 2010 07:14 (A review of
Firefly
)
I discovered this show after watching the movie Serenity. This show is so funny. Love the characters, because they are very real to life. I would have to say Jayne if my favorite character. His love of big guns is hilarious. I would recommend this show to anyone above the age of 14 yrs. It's great!

0 comments,
Reply to this entry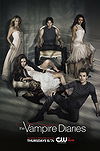 Posted : 11 years, 12 months ago on 6 December 2010 07:13 (A review of
The Vampire Diaries
)
I love the Vampire Diaries. There are only two shows I watch during the week and it's one of them. Merlin is the other. My husband and kids have game night so that I can watch Vampire Diaries alone. Which is very thoughtful of my husband. Love, love ,love this show.

0 comments,
Reply to this entry
Movies
TV
Games
Books
DVDs
Comments